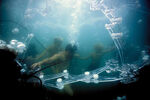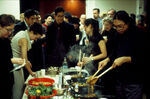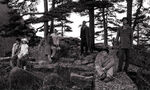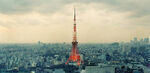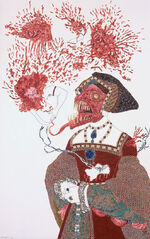 Today's featured artists
[
]
Shirin Neshat emphasizes this theme with the technique of showing two or more coordinated films concurrently, creating stark visual contrasts through such motifs as light and dark, black and white, male and female.
Yang Fudong was born in 1971 in Beijing. He trained as a painter in China Academy of Fine Arts in Hangzhou. Yang Fudong embarked on a career in the medium of film and video starting in the late 1990s.
Ai Weiwei is one of the most important presence in contemporary Chinese art. Ai was a member of the early avant garde group in China Stars in 1979. He spent the 1980's in New York City. He established an art center in Beijing where dozens of Chinese contemporary art galleries and artists have emerged, including, Ma Liuming and Zhang Huan. Now, Ai Weiwei is working with the Swiss architects, Jacques Herzog and Pierre de Meuron [1] for China's national Olympic stadium due for the 2008 Olympic games.
Jun Nguyen-Hatsushiba About ten years ago, the Japanese-Vietnamese got the idea of making art in space, in zero gravity. The idea proved impossible but it evolved into an idea of shooting an underwater video work. The Vietnamese history and identity are tied to water, which is evinced by the references in the folklore of the country. Water also serves as a reminder of boat refugees. The subject has occupied the artist ever since school.
Jun Hasegawa was born in Mie, Japan and studied at Wimbledon School of Art and Goldsmith's College. He lives and works in London.
Do-Ho Suh divides his time between New York, which he tentatively calls home, and Seoul, where he visits family and fabricates works. The constant travel and the juggling of cultures and language have produced a disorientation – a feeling of being neither here nor there, which the artist describes as "transcultural displacement."
Yelena & Victor Vorobyev work out of Kazakhstan.
In the News
[
]
Three biennial exhibitions open within a five-day span during the beginning of 2006 September. The first is Singapore Biennale 2006, Sept. 4-Nov. 12, 2006, under the general direction of Mori Art Museum deputy director Fumio Nanjo. The second is Shanghai Biennial 2006, with the theme of "Hyper Design," takes place at the Shanghai Art Museum, Sept. 5-Nov. 5, 2006. The curatorial team is led by Shanghai Art Museum deputy director Zhang Qing, and has selected more than 90 artists from 23 countries for the show. Closing out the week is in Korea, Gwangju Biennale 2006, Sept. 8-Nov. 11, 2006. In Korea, there will be another biennial, Busan Biennale 2006, Sept. 15-Nov. 25, 2006. A more detailed article on Artnet. Internal link, Biennials in Asia Pacific regions
aDocumenta news
We are calling for participation. For details, please read Call for participation. We need translations in your own language.
We are now updating articles from the old version of adocumenta. So, you might encounter with errors or problems. If you find any problems, please email us: [2]. And if you have suggestions or feedbacks, that would be great!
Mailing list
To subscribe aDocumenta and receive new pages and events notification, visit this link and sign up.